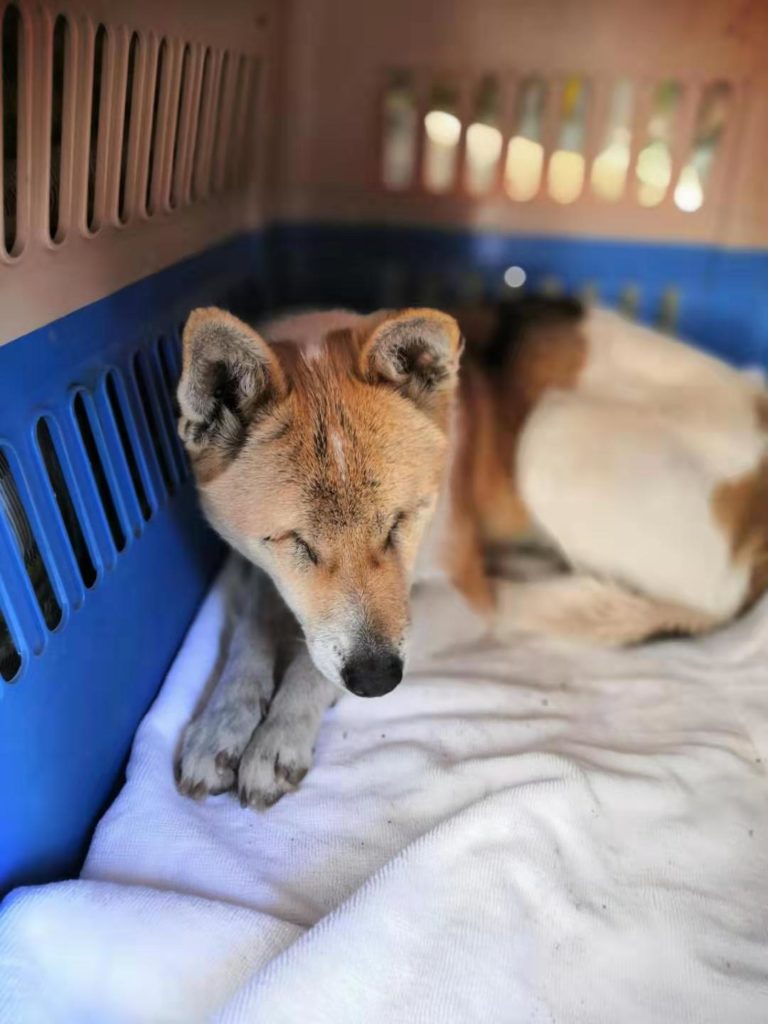 This is Ellie. She was purchased by foreign rescuers from dog meat traders in Yulin, then left with resource-poor local rescuers. She and four others were suffering from distemper, but the local group had no funding to treat them. Although we are in Beijing, a volunteer of ours asked me for help, so we arranged to have her and four other dogs sent to Puppytown hospital in Guangzhou and managed to save all five from distemper. (Ellie later lost her eyesight to glaucoma.) We later brought them to Beijing.
Even though we were already overcapacity, OUR STYLE AT THE LITTLE ADOPTION SHOP IS THIS: Once we decide to rescue a dog or other animal, we take full responsibility and never leave them behind.
Even if we have to reach out to third-party shelters in Beijing (friends and co-rescuers) to help us temporarily keep them safe, we never give up and always keep them in our fold until they are adopted or reach the natural end of their lives. This is one reason we have 750 dogs in our care now.
At the time, I chose not to get involved in the controversy regarding how foreigners were rescuing dogs in Yulin, and continue to do so, but I really don't see how people can raise money for a rescue, then leave the animals behind and never inquire about their welfare ever again.
***
For Ellie, who is blind, but healthy otherwise, we are now seeking a home for her overseas.
If anyone is able to give her a forever home, please contact us!!!