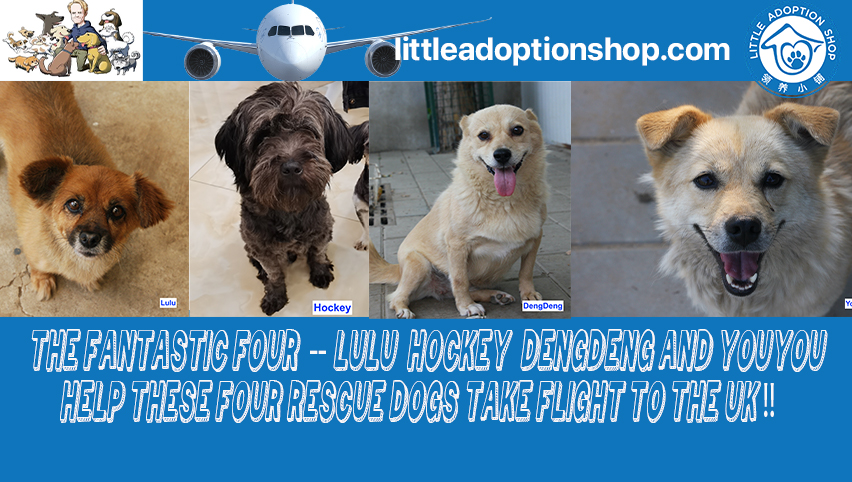 PLEASE CLICK HERE TO SUPPORT Lulu, Hockey, Dengdeng and Youyou!
Lulu, Hockey, Dengdeng and Youyou are four rescue dogs currently in the care of the Little Adoption Shop in Beijing, China.
On Oct 22, they will be able to fly to brand-new lives in the UK, but we need to raise the costs of their flight. Due to Covid and the costs of cargo, this trip for these four pups is expensive, but we want to grab this opportunity to get them to their forever homes in the UK asap!
The Little Adoption Shop has rescued thousands of dogs in China and currently is sheltering more than 700 dogs in two shelters in Beijing. Please pitch in whatever you can and share with friends.